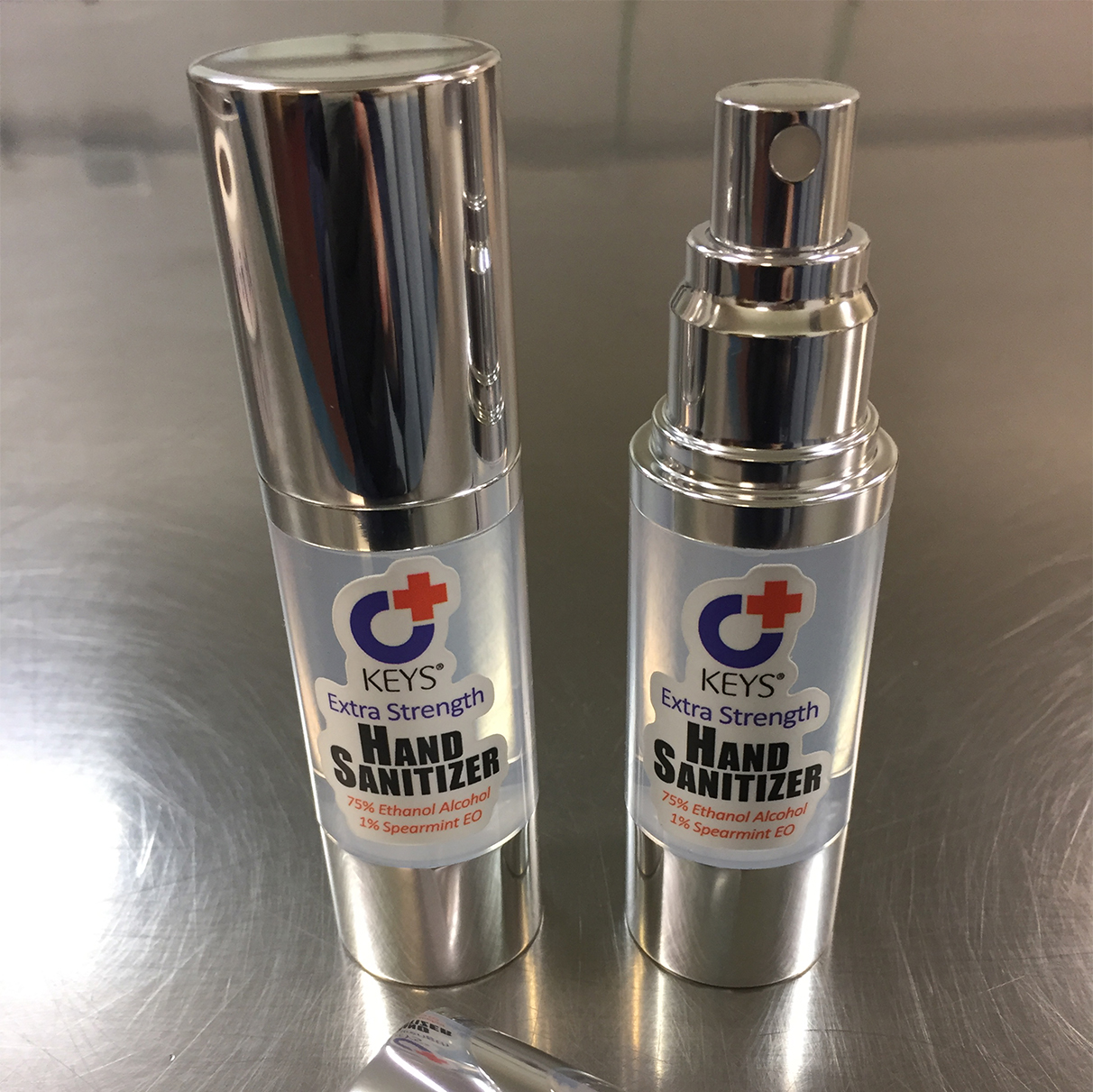 Chemicals
,
Did You Know?
,
diy - How To
,
Functions and Uses
,
Industry & News
,
Industry Articles
,
Keys Articles
,
News!
,
Product Overview
,
Products
,
Tips 'n Tricks
,
Uncategorized
Our New Hand Sanitizer – And A Few Heroes
A Needed New Hand Sanitizer Product- From Concept to Delivery in Seven Days with a Few Heroes Along The Way!
A Hand Sanitizer for a Cause.
It took some out of the box thinking and some real heroes.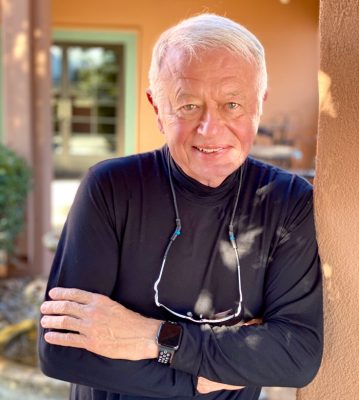 Our Extra Strength Hand Sanitizer took just 20 minutes to develop and seven days to manufacture, market, and start delivering. Seven days total from concept to delivery with lots of heroes to thank along the way.
Wendy and I were chatting on a long walk in Southern New Mexico on day-two of our self imposed quarantine last Saturday. We decided that it was a good time to start personal distancing, but realized too that the remnants of what could be contamination would be left behind. Wendy said, "can you make us a hand sanitizer?" Of course, so when we got back, I grabbed some of our 190 proof Gin and some spearmint essential oil. A quick mix and into some one-ounce spray bottles would let us sanitize our hands and surfaces.
A few moments later, I emerged from my lab with a few bottles, and Wendy said, "That was fast," she said. "These are worth a lot because there are no hand sanitizers to be had anywhere." "Too bad, we cannot produce our own."
The Idea for our Hand Sanitizer Was Born
Wendy's comment stuck in my brain, so I connected with our manufacturing team and asked, "Hey, do we have any alcohol at the factory?" "Yes, we do." "So, do we have any spray bottles?" Yep, we have a few thousand of our PurPlay sprayers."
Within an hour, I sent Joe and Matthew a formula that would incorporate our high-grade scientific organic ethanol alcohol with spearmint essential oil into a recipe that would create an extra-strength version of what a few natural manufacturers like EO make. Extra-Strength was not to upstage them, but my sense was the >60% alcohol might not be strong enough, and everything I could find at NIH was saying >60% alcohol. So, I figured 75% of science-grade ethanol had to be better.
How Do We Make It?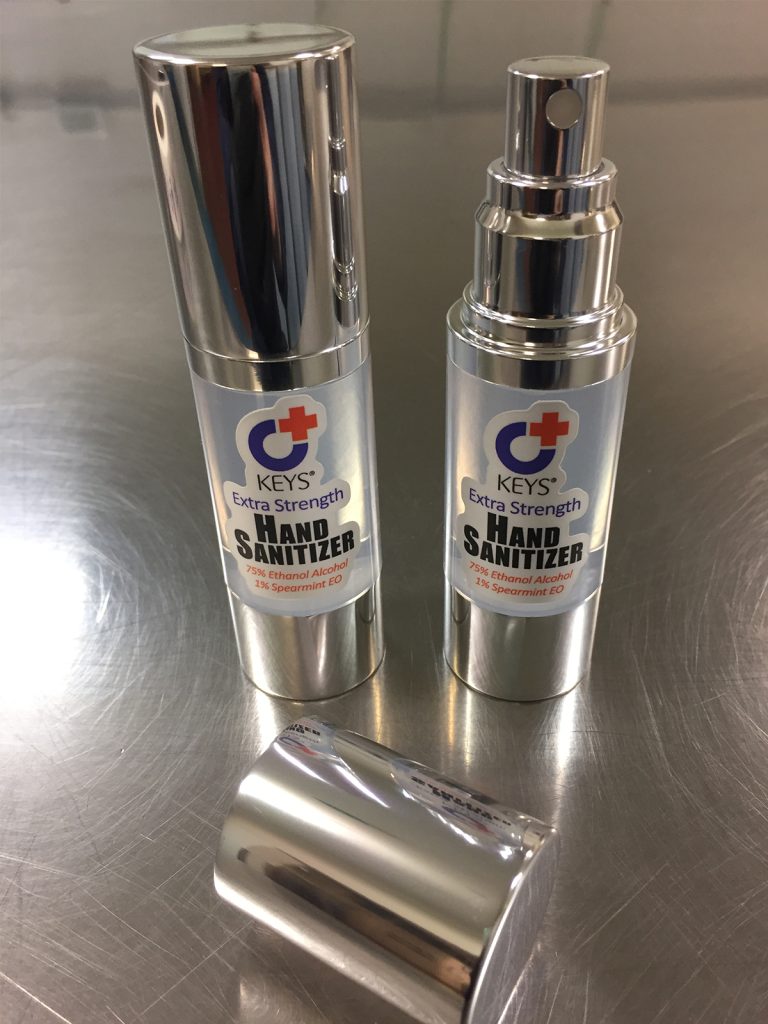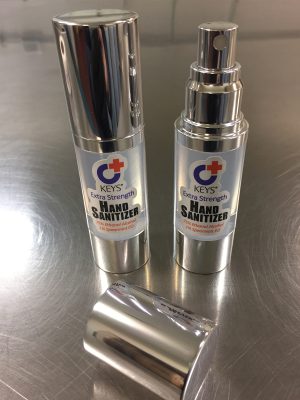 Now, the trick was how to get labels in a short time to intersect with production. I turned to our graphic team for an over the weekend project to develop the art for a simple label that says everything it needs to and no more. By Sunday morning, I had the artwork. Not the greatest, but it would work. By late Sunday morning, I logged into one of our rapid-response vendors, StickerMule.com. I uploaded the artwork expecting that I would see proofs the next day sometime that Monday. To my shock, 15 minutes later, my phone had a text that the label proofs were ready. I was on another walk and sat down for a moment to review the proofs on my iPhone, and moments later, the label proof was approved. The invoice showed up, and it said to expect delivery on March 24. That was a little over a week, which was incredibly fast to have a thousand labels delivered across the country. So, I emailed the team that we were looking at a production schedule for Saturday, March 21, and labeling would happen when the labels arrived that Tuesday.
Okay, we were on track for a March 25-26 launch when I received a notice from StickerMule.com that the labels were produced and would arrive on March 19. For a moment, I said a little "Thank You" to the StickerMule.com team because I just knew that they had rushed through the printing job and sent it UPS Two-Day. The next thing I did was to alert Joe and Matthew that we would have the labels by Thursday. A few minutes later, I had an email from Joe that the production would be moved up, and we might be able to ship on Friday, March 20. Things were coming together, and we have done some fast turn-arounds, but not this fast.
March 20 arrived, and the Hand Sanitizer was formulated, manufactured, and bottled. Matthew decided to bring the team in on Saturday to label and work on some other products that were getting low in inventory.
So here we are a week later, and we have announced an interim product simply named, "Extra Strength Hand Sanitizer." We will make it as long as we can or as long as it is needed. By far, it is the first product Keys has ever made that we hope is not long-lived. But as long as Covid-19 exists, we will do what we can to keep supplying it.
It Only Takes A Few Heroes
Lastly, I knew my first trip to Eugene, Oregon, that this was a special place. It was hard to physically move our factory operations from the east coast to the west. When I first stepped into this University of Oregon town, it felt very different. Not only was it Nike town, but the people here were genuine and caring. Yep, a bunch of hippies, and outstanding people. I did not have to prove that to myself, but this product development cycle sure reenforced my beliefs. "Really Good People!" To Matthew and his team, you are so cool!
I must also shout out to the StickerMule.com team. Not only did the labels arrive way ahead of schedule, but they were also perfect. It is unheard of that a company would receive an online order on a Sunday in their upstate New York location, proof it the same day, make them and have them in Eugene Oregon that same week on Thursday. Amazing! "Thanks, StickerMule.com!!!" You have helped to save lives.
Also, I want to shout out to UPS. These drivers are working 13 to 14 hour days to keep packages moving. Same to FedEx, who delivers our wholesale packages to our dealers. For both UPS and FedEx, you are our heroes as well.
I hope this makes you feel good because we sure feel good about being able to pull this off.
---
Refill Sanitizer – How To: Video
Below is our video about how to refill the Keys Extra Strength Hand Sanitizers