Shipping
Keys® currently ships to the US, Canada, and some EU countries. We do not offer expedited shipping at this time.
There may be delays in processing and shipping your order in light of transportation issues. Unexpected delays can also occur due to weather, staffing, and general delays with the carrier. We greatly appreciate your patience and understanding.
Keys® offers free standard shipping for all US orders over $75, and Canada receives a 10% discount on all orders for postage incongruencies. All other charges are calculated at checkout with no markups for handling. 
Orders are processed Monday – Friday, with the exception of US holidays. Orders are typically fulfilled and shipped within 3 business days. Once your order has shipped, you'll receive an email from orders@keyspure.com with tracking information. 
Keys Returns and Refunds Policy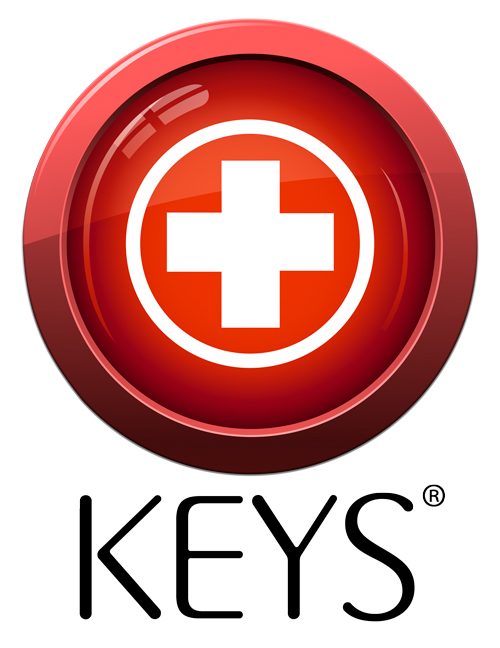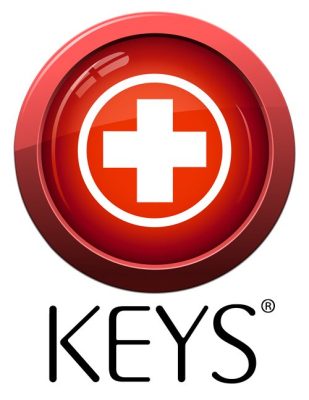 Thank you for shopping at Keys.
If you are not entirely satisfied with your purchase, we're here to help.
Our products can be returned within 30 days of the original purchase of the product. A new product may be exchanged for another product or returned for a store credit.
Before you return a product, please make sure that:
The product was purchased in the last 30 days
The product is in its original packaging
You obtained a Return Merchandise Number (RMN) from us
To obtain a Return Merchandise Number (RMN), contact us:
By visiting this page on our customer service website:  Click Here  or paste this URL into your browser.   https://www.keyspure.com/ask/
You will be given an address to send the package along with the RMA instructions.
Returns
Returns Purchased from Sellers, Stores, Resellers et al
Resellers who purchase Keys products do so to resell products to consumers. This purchasing action pushes the ownership and returns policies to that reseller, and Orion nor its subsidiaries hold any responsibility. Returns of products purchased from resellers stores, websites et al. must be returned to the place where they were originally purchased for credit or refund. Each US State has specific laws governing returns, and you should check the laws of your State or the reseller's State before making a return attempt to that reseller. Any dispute you have regarding Keys products purchased from a reseller must be resolved with that reseller. Orion/Keys will not accept returns for credit or refund from consumers who purchased products from any reseller that purchased goods and take possession of products from Keys/Orion.
---
Return Policy for Incorrectly Fulfilled Orders
Keys must be notified via email to ostore@keys-soap.com within ten (10) calendar days ARO (After Receipt of Order) to refund (credit).  Keys will issue an RMA (return merchandise authorization), for unused and unopened products. Keys will pay for the return shipping for errors we make only.
---
Return Policy for Incorrectly Ordered Products.
If an order is placed online by the customer and was incorrectly ordered, Keys must be notified via email to ostore@keys-soap.com within ten (10) calendar days ARO (After Receipt of Order).   Keys will issue an RMA (return merchandise authorization), a refund (credit) minus a 15% restocking fee for the items. The customer is responsible for returning the items at their expense. Items must be unopened for a return to be authorized. Returns will be issued a store credit for future use. No cash refunds are issued.
---
Return Policy for Unsatisfactory Products.
Keys products are produced from natural ingredients that will have different scent levels based on seasonality. Further, Keys does not use contra-chemicals to minimize or unscents any products. We encourage you to purchase sample sachets if you are uncertain of how a product smells or performs. Should you not like a product for any reason, Keys will issue a store credit within the first 30 days ARO (After Receipt of Order). There are no cash refunds. A product purchased beyond 30 days will not be accepted for return, nor will a refund or credit be issued. Please contact ostore@keys-soap.com to request a store credit and RMA (return merchandise authorization)
---
Credit/Refunds
All credits must be used within 90 days of issuance. Credits beyond 90 days are forfeited.
---
Lost Shipment
If the postal service or private carrier has lost your package, please notify our customer service (Click Here To Contact Us) when you suspect the package is lost. We will institute a tracking inquiry to the post office. If there is no resolution in 5 business days, we will issue you a refund for the goods and shipping charges. You are then free to place another order.
USPS: If a package has stalled or disappeared within your service region, it is to your advantage to fill out a lost mail form for the USPS. As the receiver, you receive a higher level of attention from your local postmaster. Very often, the package is found within a few days. We cannot institute this form. Here is a link to that form.   https://www.usps.com/help/missing-mail.htm
If your package shows delivered and you expect that your package is stolen, you must contact the carrier yourself to report the theft. Each carrier has its process and policies which are out of our control.
---
Contact us
If you have any questions about our Returns and Refunds Policy, please contact us: