Keys Vanity Pro Makeup Artist Team Application
Keys Vanity Pro Makeup Artist Team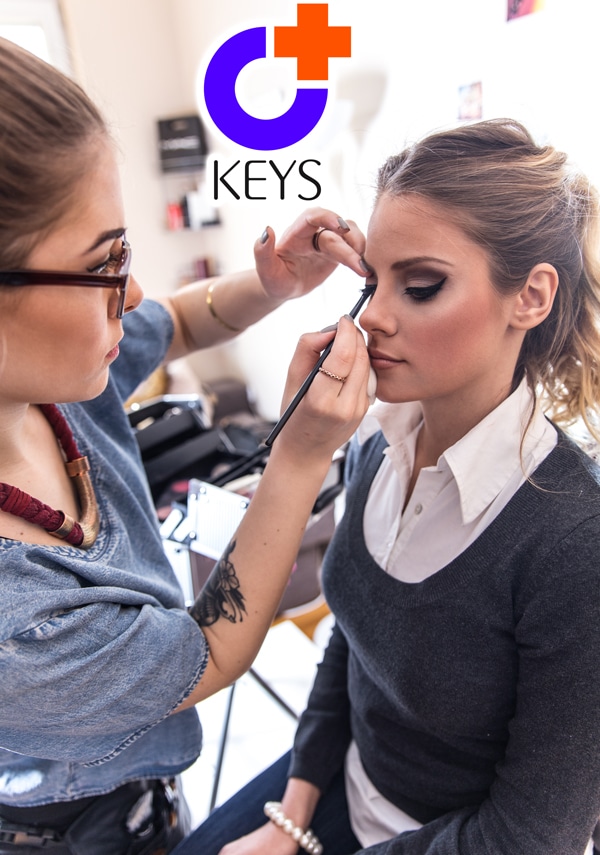 Keys Vanity Pro Team entitles the professional makeup artist to unique benefits, including product discounts and exclusive access to tips and techniques. …and the most exciting is a free membership in our Beta testing team where you will see new products and be able to test them before they are in production.
What You Get?
If you qualify for the program, you will receive a 40% product discount online at www.KeysPure.com and receive an industry insider newsletter sent out to your email on a periodic basis.
What We Get.
Our benefit is a discrete group of professionals that help guide us to develop better more effective products for you and consumers.
What Can You Do for Us?
Talk us up and get more makeup artists to signup for this program.  The more artists that are signed up, the more we can learn from you and your peers.  That is priceless for us.
DO YOU QUALIFY? 
The Pro requirements are as follows:
Completed application with credentials

AND
Two pieces of professional makeup artist criteria uploaded within the application form. (valid within the past 2 years):

Composite Card

Business card with name and specific Makeup Artist profession

Editorial page with name credit

Union card

Professional valid license

Crew Call list on production company letterhead

Reference letter from employer or director
So, When You Are Ready…Here is the Application
[formidable id=20]