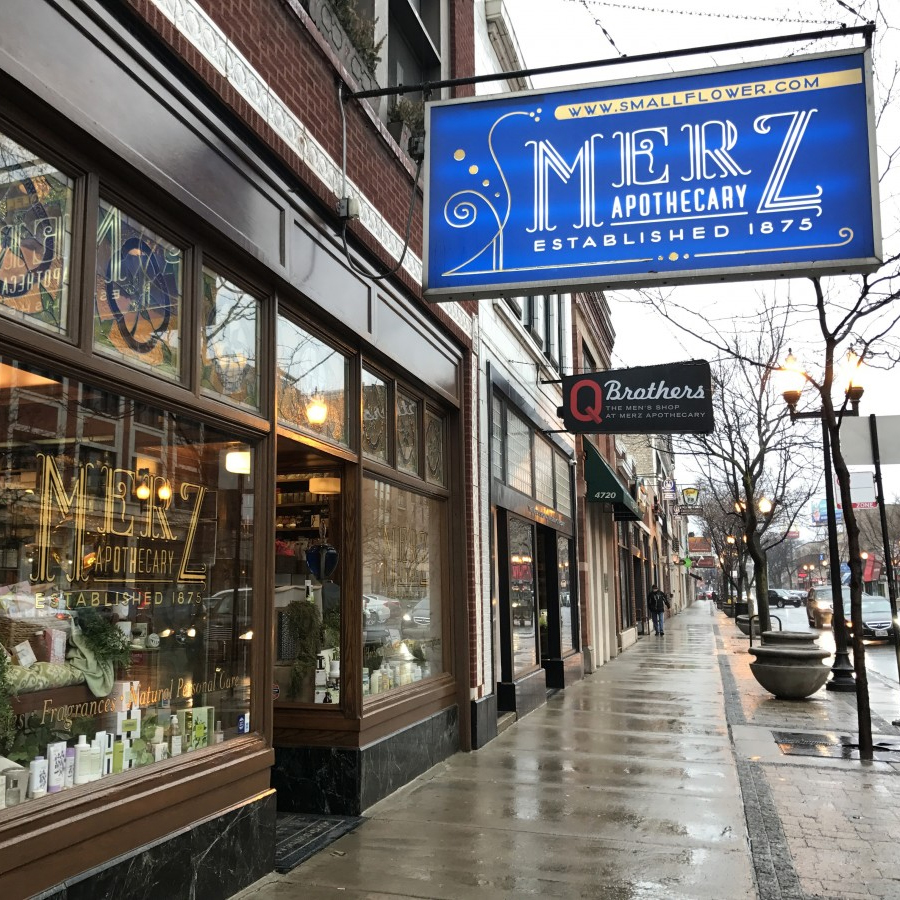 Merz Apothecary, Chicago – Keys Partner for 12 Years
Merz, 145 Years and Going Strong – Honest, Integrity, Innovation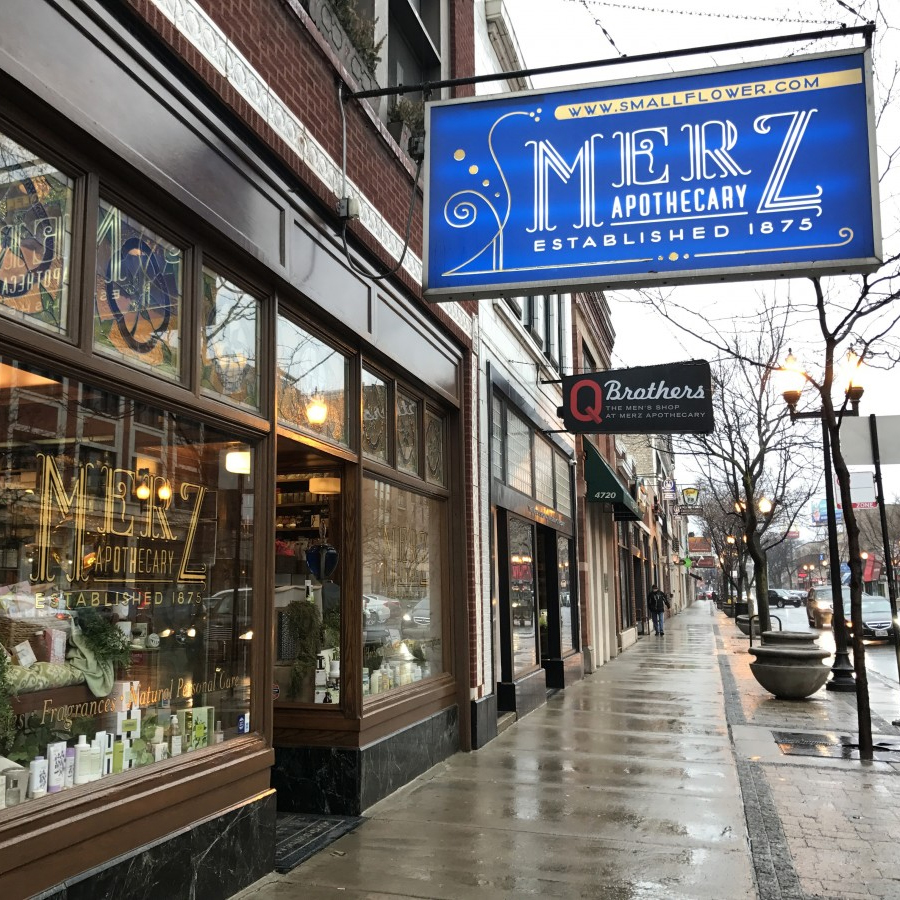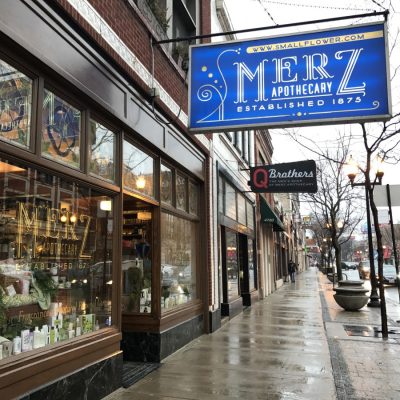 There is no doubt that the natural market industry is in turmoil since Amazon bought Whole Foods. With all this change and dynamics, Merz Apothecary in Chicago has not missed a beat. Why, because they lead with their HIPS. Honesty, Integrity, Persistence, and Sincerity.
Keys Partners with Merz for 12 Years.
Keys is celebrating our 12th anniversary with the world-class apothecary, Merz Apothecary in Chicago, Illinois. 145 years-old and going strong, we have had an excellent symbiotic relationship where their customers and our functional products have been the center of attention. Now with AmazonGo, Amazon's Whole Foods, and the new suburban Amazon grocery stores emerging, we are excited to strengthen our partnership with Merz further. Put, if you perceive Amazon to be a vast coastal tidal wave, Merz is a world-class surfer.
Wendy Steele, Keys CEO offered, "For Keys and our products, we have always sought great partnerships with retailers who are trusted advisors. Keys is not a brand just offering a natural alternative to conventional products. Our products are a functional part of today's wholistic wellness and integrated medicine scene. There is something to be said for a company that is 145 years old that is also an industry innovator. We are super-proud to be in their stores and as our partnership."
To summarize our relationship with Merz, they have learned to differentiate themselves, and Keys products are a part of that differentiation. They mirror our philosophy that Keys products must solve problems and make people feel good.
Merz History is More than Interesting.
In 1875, Chicago pharmacist Peter Merz opened a small drugstore on the city's North Side. Being of Swiss descent, Merz decided to call the store an "Apothecary" in the European tradition. Even from the beginning, Merz Apothecary set itself apart.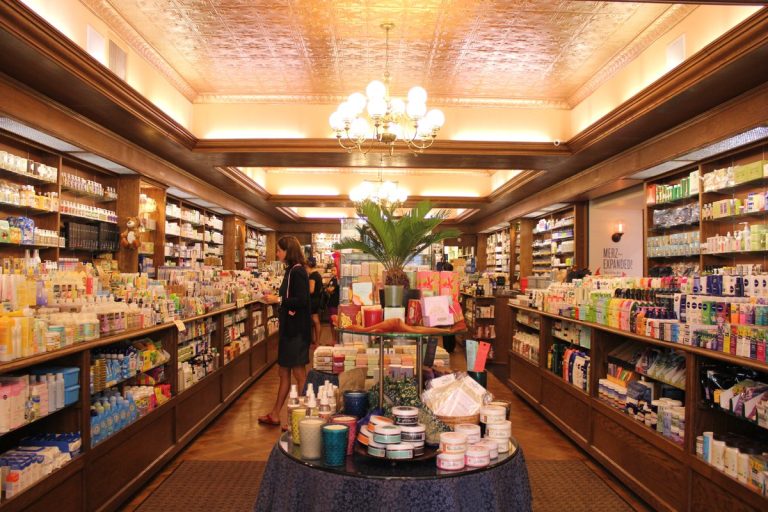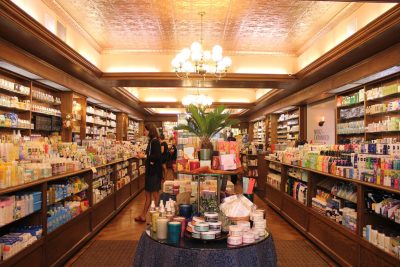 At that time, your neighborhood drugstore was not only a place to fill prescriptions but a source of information and remedies for common ailments. Pharmacists were consulted like family doctors, and they would hand mix formulas for each specific customer. However, Merz Apothecary differed from the typical American drugstore because the clientele were mostly European immigrants. Like European apothecaries, Merz focused heavily on herbal medicines and traditional formulas, which were already popular with its international customers.
Although Merz Apothecary was a humble store, it served as a gathering place for the community. Comfortable leather chairs allowed patrons to sit and chat as they waited for their remedies to be prepared. Merz and his pharmacists spoke many languages, allowing customers to shop and seek advice in their native tongues. The store's reputation steadily spread, and the business continued to grow over the next 85 years. Heralded by several generations of the Merz family, the store retained its international focus and developed a devoted following among Europeans throughout the Midwest.
In the early 1960s, competition from large chain drugstores began driving independent pharmacies out of business. But Merz Apothecary's loyal customer base and traditional herbal approach to health allowed it to thrive during this challenging period. Customers continued to seek out the advice of Merz's experienced pharmacists and request their hand-mixed formulas.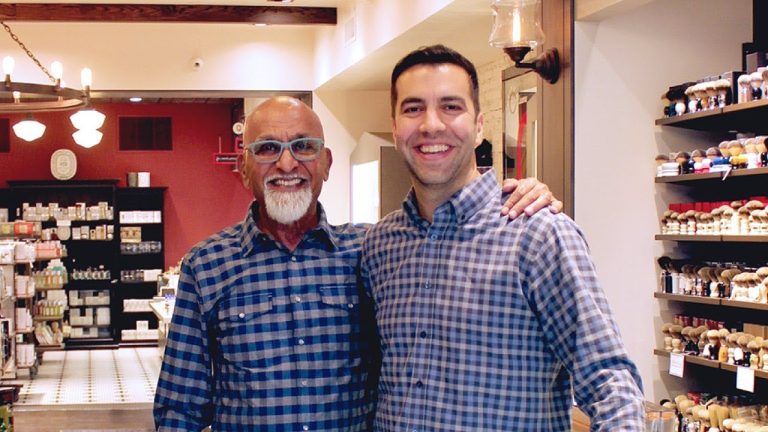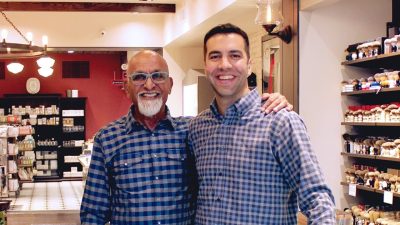 Despite the success of the business, in 1972 Ralph Merz was ready to retire without a successor, and the store was about to close permanently. One month before the scheduled closing, a 26-year-old Indian-born pharmacist named Abdul Qaiyum walked into Merz Apothecary after hearing about it from his German in-laws. He immediately fell in love with the store. With its focus on natural remedies, Merz reminded him of his family's business and the healing traditions in his homeland. He purchased it a few days later.
The Transformation
Over the next few years, independent pharmacies continued to vanish, yet Merz expanded dramatically, due in part to a booming mail-order business. In 1982, Abdul moved Merz to its current, larger location, only a few miles from the original store. The new store was custom-built to replicate a turn-of-the-century European apothecary, complete with a hand-carved wooden exterior, leaded glass windows, tin ceilings, and solid oak cabinets. The original antique pharmacy jars and herb containers now had a fitting home.
The shift in the location was matched by an essential change in their wellness approach. With the move, Abdul expanded the store's inventory to include homeopathic medicines, supplements, and natural self-care products. Abdul nurtured a larger vision of health and wellness: to feel good mentally, physically, and emotionally. To meet those needs, he began offering natural personal care products from around the world. Promoting external and internal health, along with physical and emotional well-being, was unheard of at the time. Merz popularity grew enormously among Americans and international customers alike.
The Internet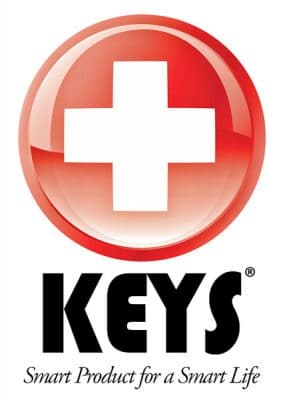 Recognizing the opportunity to offer an expanded vision of health and personal care, Abdul and his son, Anthony, founded Smallflower.com in 1998. So many customers had trouble spelling "Apothecary" that the Qaiyums chose the name Smallflower (one of their best-selling herbs) for their website. They also began selling through Amazon in 2004, before most people had even heard of the online retailer!
As one of the first e-commerce sites and one of the first sellers on Amazon, Merz knew early that they had to stand out from the competition. Their goal was, and still is, to blend Old World traditions with new technology, without losing the vision and character that make Merz Apothecary special. Rightfully, they are quite proud of the path they've taken so far! When customers shop with them online, they can be confident they're dealing with a staff that has intimate knowledge of the products and superior customer service skills.
E-commerce is a vital component of Merz business and an area that has experienced rapid growth in the last few years. They created a marketing department and customer service team to ensure that Smallfower continues to thrive. And rather than view Amazon as competition, they have partnered with them online to grow their business. They sell directly to customers and ship items to Amazon to be fulfilled. To keep up with demand, they have a dedicated FBA team and warehouse space.
The Expansion
Merz devoted customer base has grown not only online, but also at their brick-and-mortar stores. In 2003, the Qaiyums decided to open Merz Downtown to serve customers in Chicago's Loop. Located in the historic Palmer House Hotel, the downtown location is frequented by working professionals, loop locals, and tourists from around the world.
Although the packed shelves are part of our original location's charm, They reached a point where they were practically bursting at the seams! In 2014, they opened Q Brothers, a boutique space adjacent to their Lincoln Square store. Their new space allowed them to bring in an outstanding selection of men's shaving and grooming products, expand their fine skincare lines, and offer a comprehensive assortment of natural cosmetics. The expansion also made room to create a fragrance counter with a carefully curated collection of hard-to-find, niche fragrances.
Q Brothers is a beautifully designed boutique space, but unlike some specialty stores, they work hard to maintain a comfortable and friendly atmosphere! We want to make sure the essence of Merz—the care, knowledge, and approachability—is imbued in everything we do.
The Present
These days, Merz Apothecary is a Chicago landmark (tour buses from around the Midwest make regular stops here) and a mecca for people who want unique and natural products. They send packages to customers around the world and are often featured in blogs, books, and magazines.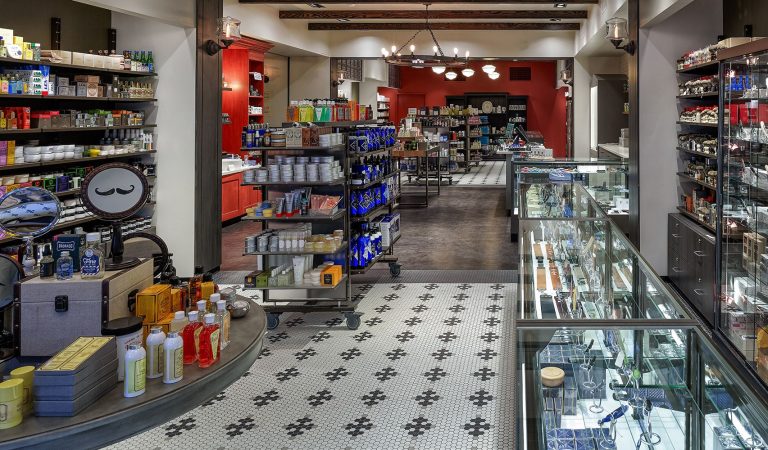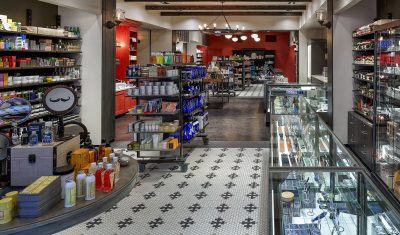 Even as they have increased in size, they have worked hard to continue being a true family-run, neighborhood business. Abdul scouts out fantastic new products to fill the shelves year-round, and assists at the pharmacy counter during the holidays. Anthony stays busy, ensuring all aspects of the business are running smoothly, but can still be spotted helping customers in the store.
All that they do is possible only through the help of an amazing team dedicated to carrying on the traditions Merz started back in 1875. The location and people have changed over the years, but Merz's goal has remained the same: to support every customer's well-being through genuinely superior service.
Keys is very proud and excited the Merz and Smallflower sell our entire line of products. We are pleased to call Merz our friends and partners.
Wendy Steele, Keys CEO