History Made – Exoskelaton's and the Technology of People®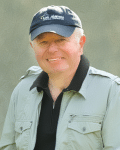 This article has nothing to do with Keys or our products.  I am a scientist first and when I see something that revolutionizes the world, I have to say something.
Can you imagine the change this will make in the lives of people with disabilities.  I have been seeing patents and prototypes of this and other devices almost ten years ago.  These devices were born as a means of use by the military to provide lifting capabilities for soldiers.  Obviously the exo technologies had huge implications for disabled people.  This technology will replace wheelchairs, walkers and other old technology.
Below is a reprint from Popular Science that is worth reading.
Bob

First Exoskeleton Gets FDA Approval For U.S. Sales
The ReWalk exoskeleton helps people with spinal-cord injuries sit, stand, and walk.