The Winner Is….Fiona – August KODA Dog of the Month
…And the Winner is!
Winner! Our KODA Dog Bandana Photo Contest has been a huge hit and lots of fun.  The contest will run through the end of September, so there is still time to enter and win.  Click Here to read more about the contest.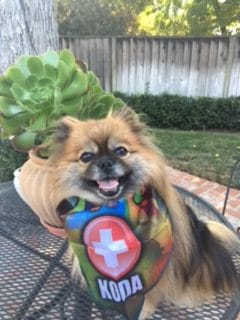 The August Winner is Fiona.  Our judges picked Fiona based on her story and picture.  Here she is:
Here is what Fiona's mom, Donna, wrote:
I have tried numerous "organic" or "natural" shampoos on Fiona. Every single one (including shampoos the vet prescribed), Fiona had a severe allergic reaction. I was at a loss. Since I have been using your products for many years, I decided to try the Koda line. I was thrilled to find that Fiona did not have any allergic reactions to your shampoo. Yeah! She is a happy little girl and so is her mom!! I am thankful you have such a wonderful line of people and "furry friend" products that are natural and safe.
Fiona's Winner's package is on the way to her to enjoy.
Don't Give Up!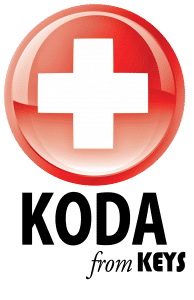 Photo contest continues and you still have a chance to enter and win the September prize.  If you have already submitted your picture, your entry is still in play to win in September.  You still have a chance.
The contest rules are simple.  Request a bandana using the online form.  When you receive your KODA Bandana, take a picture of your pup wearing it.  Then upload it for a chance to win.   Click Here to see the contest and to access the online forms.
To view the KODA products click the Buy Button.