A Ray of Hope in Seattle for the Homeless & Elderly – Chef Traci.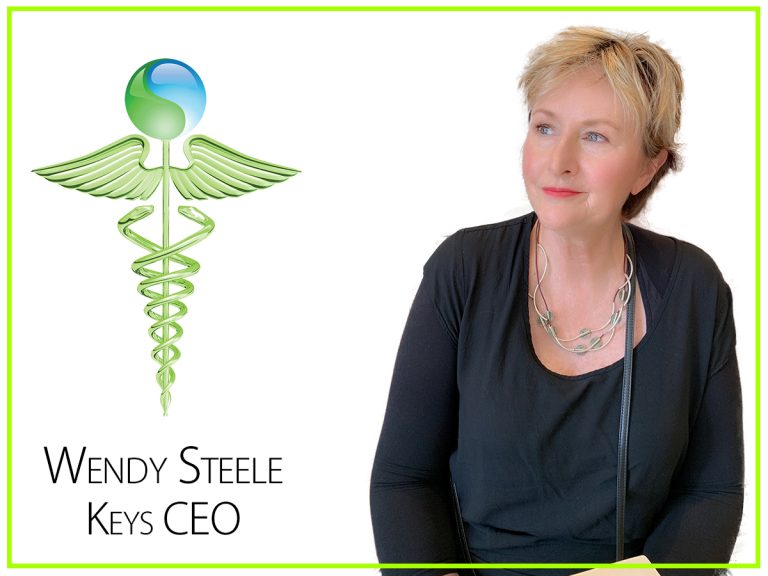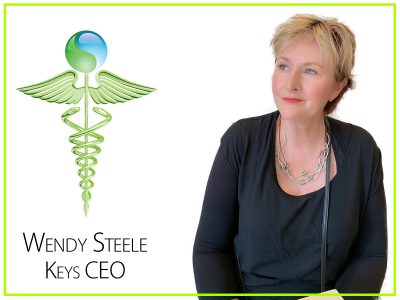 Our dear friend Chef Traci Calderon reached out to me personally to help her maintain meals for the elderly and homeless in Seattle.  I donated, but thought that I would share her plea for help.  Seattle has always been good to Keys and we wanted to share her quest with you.  By way of background, Traci has been my friend for over 20 years.  She is a deep spirit and is the chef at the Atrium at Pike Market in Seattle.  When the C-19 thing hit, it hit the elderly around the world very hard.  The ray of hope in Seattle is Chef Traci!
So, I received this email from Traci.  I cried a bit and then opened up my heart and my wallet.  You see, I feel very lucky, but like many felt like a victim of C-19.  It disrupted my life as it did just about everyone, but what Traci is doing made me feel like I needed to help.  A donation was not enough, so I reached out to every person I know that could help forge a change to help Traci in Seattle.   So to all our Northwest customers, please consider helping Traci.  To those not in the Northwest, reach out to the Chef Traci's in your community.  Money, time or even a few moments of positive thought will make a difference.
Here is the note from Traci.
Best Wendy
---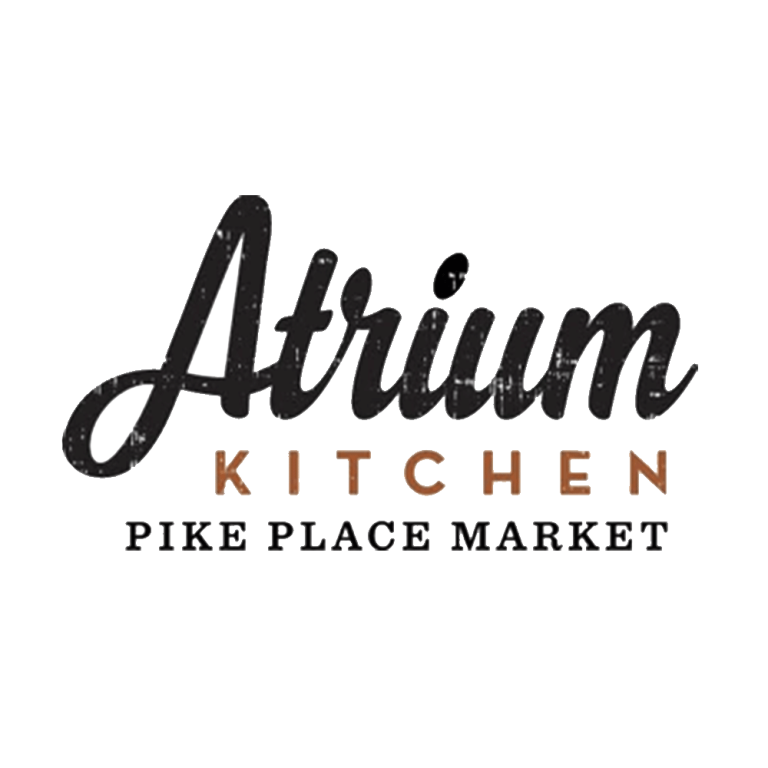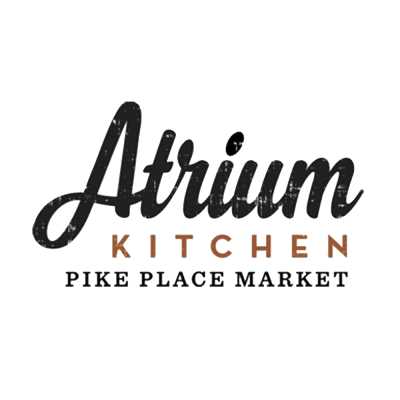 Dear Wendy,
7,982 Free Meals Cooked and Delivered to our Community; Prepared Meals Now Available For Purchase
We've dreamed up, cooked and delivered 7,982 free meals to seniors who continue to shelter in place, people living in shelters, people living in tiny house villages and people living on our Seattle streets. We could really use your support right now – a donation goes a VERY LONG way. I'm thrifty without compromising quality and nourishment.
This is also our third week offering limited quantities of our Prepared Meals for sale. I write a new menu EVERY WEEK, to keep life interesting! We offer six entrees with side dishes. Each meal is $15. We have a variety of pick-up windows. And if you're in downtown, Queen Anne, or Ballard – we can arrange for delivery. To inspire your appetite, here's this week's menu: Feisty Chicken Fajitas with scratchmade salsa; Vegetarian Caponata Linguine, Chicken Souvlaki with Orzo Salad and Pita; Cajun Pulled Pork (using Herban Farm's King's Cajun Blend) served with Mango-Basmati Rice and Fire Roasted Corn Griddle Cakes (holy yumminess!); my favorite comfort dish "El Dorado" (think Frito pie); and Pork Schnitzel with Tangy Yukon Gold & Red Potato Salad.
I've grown as a chef and like many, as a human, during these last four months. I've forged friendships that will last a lifetime, fed a man and pulling food from a dumpster, gave a fork to another eating yogurt with is bare hands, and I've worked long, long hours. Twenty years ago, I competed in Ironman California. After 9 months of training I swam 2.9 miles (it was supposed to be 2.4 miles but they accidentally measured it in nautical miles – oops!), cycled 112 miles and then ran a marathon, 26.2 miles. It took me 16 1/2 hours. For the past 20 years, that has been my reference point of when I think something is really hard. I tell myself, "You did an Ironman, you can do …(fill in the blank with the hard thing.)" Well, after the last four months, I can now say this: Staying positive in the stark reality of defeat and moving forward anyway fueled by hope and kindness during a pandemic is now my new benchmark. I can make it through this – without going bankrupt (fingers seriously crossed!) or losing my passion for serving others.
I hope you are well, finding moments of joy and reveling in the self discovery that hardships bring. "We are all one small adjustment from making our lives work."
Love,
Traci
---
There was a link to her website and I have copied it below if you can help.
DONATE to Support Nourished Neighborhood: Feeding Homebound Seniors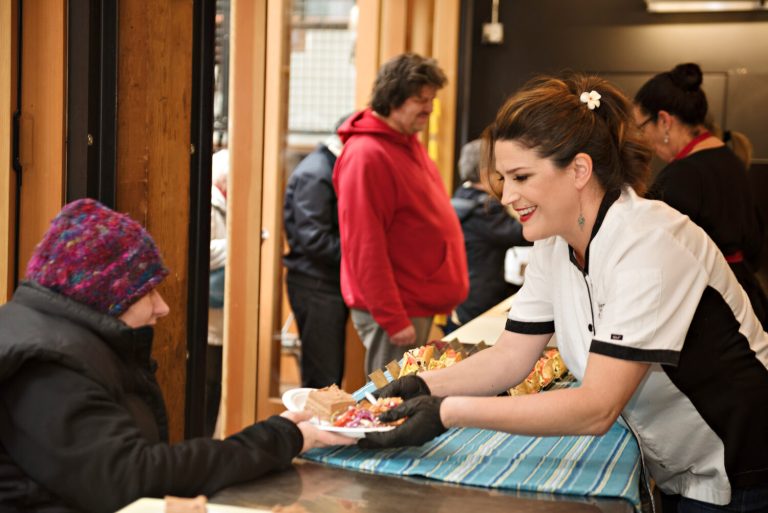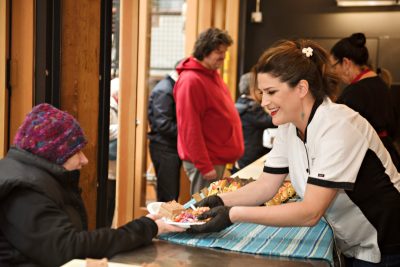 COVID-19 IS CHANGING NOURISHED NEIGHBORHOOD
DONATE HERE TO SUPPORT OUR NOURISHED NEIGHBORHOOD: COMMUNITY MEALS FOR HOME-BOUND SENIORS AND PEOPLE LIVING HOMELESS. THESE MEALS ARE FREE AND OFFERED TO HOME BOUND SENIORS AND PEOPLE LIVING HOMELESS IN DOWNTOWN SEATTLE, QUEEN ANNE, CAPITOL HILL, AND BALLARD. THIS SEGMENT OF THE POPULATION IS EXPERIENCING ISOLATION AND FOOD INSECURITY DURING THE PANDEMIC.
THE ATRIUM KITCHEN IS SOURCING FRESH INGREDIENTS FROM RESTAURANTS AND FOOD BUSINESSES THAT ARE HAVING TO CLOSE THEIR DOORS AS WELL AS FINANCIAL CONTRIBUTIONS TO OFFSET THE EXPENSE OF PURCHASING FOOD AND TO-GO CONTAINERS. CHEF TRACI AND STAFF ARE DONATING THEIR TIME..
AS OF 6/26/20, WE HAVE SERVED 6,000+ MEALS TO HOME BOUND SENIORS AND PEOPLE LIVING HOMELESS.
What are "Nourished Neighborhood: Community Meals (During Non-Pandemic Times!)
Nourished Neighborhood: Community Meals are a monthly meal served on the first Wednesday of each month at the Atrium Kitchen at Pike Place Market (enter at 1433 1st Ave) FREE to ALL members of our community. And a very special Thanksgiving Nourished Neighborhood: Community Breakfast is also served in addition to the monthly meal.