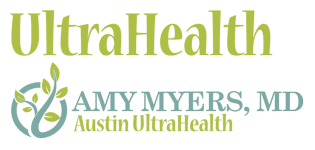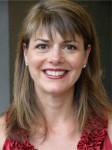 Tips to Stay UltraHealthy While Traveling
 Whether you are traveling for business or pleasure, with family, friends or solo here are some tips to stay UltraHealthy while away from home.
1.    Plan ahead.  This is the MOST important factor.
2.    Bring a meal or two with you. Whether you are traveling by plane or car, you do not want to get caught without an UltraHealthy meal.  If you are traveling by car make sure to pack a cooler filled with UltraHealthy goodies.  If you are traveling by plane most food will be fine for several hours being cooled by the air conditioner of the plane or an airport.
3.    Stay hydrated!  Bring a stainless steel water bottle with you.  If you are traveling by car you can bring a water filter such as a Pur or Brita and stop along the way to refill.  If you are traveling by plane you must empty your water bottle before going through security and can refill it on the other side at a water fountain.  Or wait until you have boarded the plane and ask the flight attendant to fill your bottle with water.  By doing this you not only save money by not purchasing bottled water, you also avoids toxins from plastics and you help the environment.
4.    Google local health food stores, co-ops, farmers markets, or Whole Foods in your destination city prior to your trip.  If you will have access to a car, you can easily shop at one of these places upon arrival.  Or better yet, arrange to stay in a hotel within walking distance and save on the gas.
5.    Pack snacks.  If you won't be able to get to a grocery store soon after arrival or if your destination is too remote, be sure to pack UltraHealthy snacks in your suitcase.  I generally take raw nuts, lara bars, kind bars and brown rice protein powder.  Breakfast is always a challenge for me while traveling since I don't eat gluten, dairy, or eggs, so I make almond scones and take those with me.  I will share my recipe below.
6.    If you can, opt to stay in a place that has a full kitchen such as an extended stay hotel, Hampton Inn Suites, or rent a house or apartment. If you don't have that option then request a refrigerator in your room.  Many hotels offer these for free or a small daily fee.  If all else fails, clean out the mini bar and use it as your refrigerator.
7.    If you are traveling for work and have limited time for eating out or preparing your own food, let the hotel know your dietary preferences and have them prepare a meal for you to take to business meetings and the like so you are not left to eat whatever takeout food is provided at the meeting.
8.    App it!  Use apps or websites such as YELP or Urbanspoon that allow you to sort resturants by type (including gluten-free and organic) as well as read reviews.
Traveling and staying UltraHealhty can be a breeze with a little planning and preparation before you go.