Shipping Sale – Domestic US Retail Customers
From now to at least October 31, 2014, we have put shipping to US Domestic Retail Customers on Sale.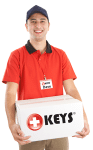 In cooperation with the USPS, we have created a shipping sale with a discount of 25% off for domestic shipments over $50.  The USPS has offered us a special discount to increase our volume and we are matching the amount.  As always, domestic shipments over $75 are free.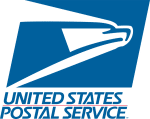 There is nothing to do.  If you enter an order for $50 to $74, you will receive 25% off the USPS rates.  The discount is automatic when you go to checkout.  After you have entered your shipping address and it is in the domestic US, you will see the discount next to the shipping amount.  Select your preferred method if there is that option and that it it.
We are hoping that we will hit the mark to make this permanent, but for now, this offer is good through October 31, 2014.  As always, we do not markup shipping fees, nor charge for boxes and packing materials.  Now, we are passing along the USPS discount and doubling it to save you money.

Click Here to Go To The Keys Store Now!