Wendy's Daily Keys Anti-Aging Regimen
Wendy's Regimen – Easy Steps for Simplifying Your Daily Skin Care Routine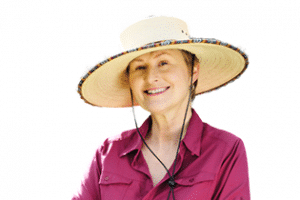 You don't have to be expert with an overflowing cabinet of miracle products to take good daily care of your skin. More specifically, when caring for your face it is much more desirable to keep it simple. Besides that you are more likely to be consistent with your facial care if you follow a few easy steps.
Consistency is the key to looking and feeling healthy and refreshed! For the past 5 years I continue to use this basic routine on my sensitive face with great results.
Here is what you will need for this step-by-step daily morning routine: Wendy's Regimen
Island Rx Foaming Facial Cleanser

OMNI Skin Elixir Spray
Reflex ProBiome Anti-Aging Serum
Solar Rx Moisturizer SPF30+
Start with a clean face.   Wet your face and use 1-2 pumps of Island Rx Foaming Facial Cleanser.   Apply foam to wet skin. Using fingers, massage foam over face. Rinse thoroughly and lightly pat dry. Island Rx Foaming Facial Cleanser provides a deep and very gentle cleansing.
Follow with a light spritz (2-3 sprays) of OMNI Skin Elixir Spray. The multi-faceted botanical skin elixir is an herbal remedy. It is designed to refresh and soothe the skin.
While skin is still damp from spray, apply 3-5 drops of Reflex ProBiome Anti-Aging Serum. My sensitive facial skin sometimes requires more or less Reflex. Your skin type may vary. It also depends on the amount of dryness or humidity in your environment. Allow Reflex Serum to settle on your face and neck until absorbed. The combination of OMNI and Reflex Serum do a great job of soothing my skin while giving it a refreshed dewy look.
Finally, apply 1-3 pumps of Solar Rx Moisturizer SPF 30+ all over face and neck. I like that Reflex Serum provides a very smooth base for Solar Rx as my pre-makeup primer.
Besides the simplicity of these steps, using these products together reduces the redness in my skin. All provide a smooth clear foundation to start the day.
If you are going to apply make-up, it should be applied after Solar Rx Moisturizer SPF 30+
Wendy's Regimen Recipe (Print or Save)
Wendy's Daily Keys Anti-Aging Regimen
Recipe Type
:
Daytime Daily Anti-Aging Regimen
Author:
Prep time:
Total time:
This has been my daily recipe for youthful skin for the last five years.
Ingredients
Water
Keys Island Rx Foaming Face Wash
Keys Omni Skin Elixir Spray
Keys Reflex ProBiome
Keys Solar Rx Moisturizer SPF30+
Instructions
Wet your face
Apply 1 or 2 pumps of Island Rx Foaming Wash
Lather in hands
Wash face using fingers in a circular motion
Rinse with cool water
Pat dry
Spray Omni evenly over the face and neck with eyes closed. Air dry
Apply 3 or 5 drops of Reflex and spread evenly over the skin. More in dry areas. Let set to absorb
Apply 2 or 3 pumps of Solar Rx over the entire face and neck (more as needed) evenly. Let stand.
Apply makeup on top noting that many people do not use foundation because Solar Rx provides a luminescent finish
---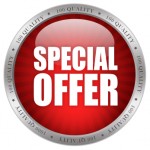 Buy all four products and get 10% off your entire order by using the code WENDY (case sensitive) at checkout!  Offer expires June 30, 2017