Galleyon Antibacterial Foaming Soap is Now Supercharged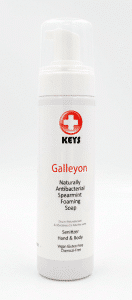 Galleyon Natural Antibacterial Foaming Soap has been a cornerstone of Keys for near 15 years. Galleyon is an alternative to soaps that contained Triclosan. Unlike antibacterial soaps, it is not a biocide, so it does not kill our skin's natural Probiome. It reduces the levels of harmful bacteria without harming the natural colonies of bacteria on our skin.
Antibacterial Foaming Soap & More
Over the years, Galleyon has become much more. Surgeons and medical workers have been known to wash with a clinical bacteriacide and then wash with Galleyon to protect their skin from the bactericidal soaps and gloves they have to wear. A car mechanic reports how great Galleyon was at removing automotive grease and grime. Teens like to shower with Galleyon because it tingles, smells good and makes them feel good. Runners and athletes love it as a whole body soap, and even surfers use it to get rid of the crud they surf through. All the interesting stuff.
The secret to Galleyon is the Lakota Sioux Spearmint Essential oil and the blood orange essential oils we use. The spearmint is off the scale for quality and bacteria reducing properties. The blood orange essential oil is cleansing, deep cleaning and very friendly to the skin. Our base Castile soap was designed to be low alkalinity and brags to be the mildest Castile available. Put them together with avocado oil, and you have Galleyon.
So What Is New?
To the naturally cleansing Castile base soap, we add the spearmint blood orange and avocado oil. What is different is that we have figured out how to get more of the spearmint and blood orange into the soap base without separating. More is better, right? The main benefit is that all the benefits of the essential oils are now in higher concentration without affecting the gentleness of the product. Galleyon's pH is the same as it was, but the intensity and cleansing properties are better now.
What you will notice is a stronger scent of spearmint and a bit of a raspberry scent coming from the California Blood Orange essential oil.
For our cult full body users, you will notice more tingle and a softer feel. All without a price increase!
Enjoy Galleyon Antibacterial Foaming Soap.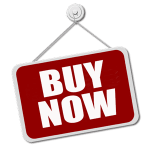 ---
Avoid Triclosan