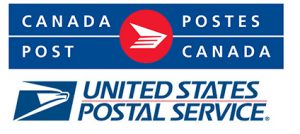 The Keys Canadian distributor of 15 years has decided to retire from her wholesale business. With the trade disputes, tariffs, taxes, high shipping costs, and currency imbalance, the business of wholesaling in Canada just became too much of a burden for her. Equally, selling wholesale into Canada has become equivalent to a loss for Keys.  We know that we have many loyal customers in Canada that we do not want to abandon, so we have created an incentive to buy direct from us.
Canadian consumers should compare our US prices, take advantage of a 10% off permanent promotion we now offer and choose USPS First Class post. They will find that buying directly from us will be in parity with or slightly lower than they currently pay. Equally, some of our products are available from Amazon Canada.
What We Have Done is a 10% Discount for Canadian Consumers!
The average package we ship in the US costs between $9 and $14. When we ship to Canada, the lowest price is twice. To make buying directly from Keys a better deal for our Canadian neighbors, we have created a program that will give Canadian buyers a 10% discount.  That plus the currency imbalance now should make buying direct from Keys a fair deal.
When Canadian customers place an order on our online store, you will get a 10% discount when the shipping address is into Canada. It must ship to Canada, and we recommend using USPS First Class for the best savings.
We have little to no influence on USPS or Canada Post, but we can control what we can do to help out.
The only thing you have to do is to fill out a valid Canadian shipping address and you will get the 10% Off Sale.
"Governments, children, and businesses all seem to always fight about the same things!"  Eh?  Canada has thrown so many barriers to US businesses in recent months. We are just a part of a growing trend of manufacturers that find doing business in Canada at wholesale levels is no longer functional or practical.   Bob
Head on over to the Keys Store for your products