Time To Get Wise – Dear 16 Year Old Me!
Time To Get Wise
by Wendy Steele, Keys CEO
May is Melanoma month and it is not a celebration.
Around the world, there is a celebration at the beginning of May.  For me as a Melanoma survivor, it is a month where I give thanks for surviving.  It is the first day of May that I begin my summer long campaign to share my concerns, my knowledge and my experiences with people.  My goal is to save lives.
I am not cancer free, but I am free from cancer.  My advocacy has taken me to many places and I have met many survivors and unfortunately too many people that have lost loved ones, friends, spouces and parents.  What makes me sad is that they have also lost children.
The stories are wide and varied.  Here is just one subject that I hear all to often every May.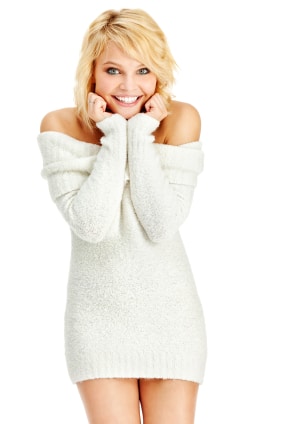 A frantic Mom and  a concerned Dad asking me for advice for their 16 and 17 year olds respectively.  Both the concerned parents were asking essentially the same thing: "How do I convince my teen daughter that she could wear anything and her skin will still look incredibly beautiful?"  Well, as it turned out, this was not just about teen fashion.   This was about preparation for the prom!  It turned out that the biggest issue was caused by the color of the dress and their teen's steadfast belief that they could not possibly look beautiful in a white dress without tanned skin!  To prepare for their prom, both of these teens were insisting on sunless tanning.  I realized there must be thousands of parents going through this same drama, trying to win over the peer pressure their teens felt to spend the weeks before prom on tanning beds.
I received these requests for advice, because I am a melanoma skin cancer survivor and a skin health advocate.  I briefly pondered the fact that I do not  have a teen son or daughter…and I quickly found myself saying, but if I did I would share with them what I have learned in my life so far.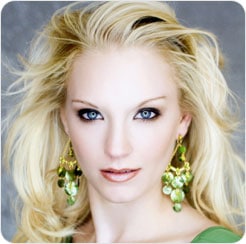 In fact, being a cancer survivor I have met very brave and fortunate people who have survived advanced melanoma skin cancer.  One of the most courageous survivors I have ever met is a young woman named Brittany Lietz.  I remember attending a Melanoma Awareness Month community college campus event, where Brittany spoke to an audience of mostly 17-19 year olds.  Brittany, a beautiful poised young woman introduced herself by saying she was a 21 year old melanoma survivor and that she had 25 surgeries in the past 2 years.  Brittany followed that bombshell by saying;  "And I am here to tell you that it all started with a white prom dress".   Brittany explained that at the age of 16 she started using tanning beds so that she would have tanned skin to set off her new white prom dress.  The problem was that she did not know when to stop and became addicted to tanning-she became a "tanorexic".  Brittany shared; "Here is what you really need to know, the next time you think about spending money on a tanning bed—when you lay down and pull the lid over you—it is just like laying down and pulling the coffin lid over your body!"  The collective shudder response like a wave over the audience, "ugh you are creeping me out!"  Brittany's response was that she absolutely wanted them to have this kind of reaction!  She did not want others to ever have to experience the 8 inch scars and the barrage of surgeries and hospital stays that she had endured.   Her goal?  Simply to educate teens nation-wide based on her personal experience and to save lives.  Brittany delivered her very informative talk about why melanoma is becoming a young person's disease. She had facts, statistics and reasons why they should avoid tanning beds and not jeopardize their skin health or future. Brittany shared that in her extensive travels around the country she had never heard a good reason for why people used tanning beds.
Brittany then took questions from her co-ed audience.  One young woman asked; "Knowing what you know now, what advice would you give to your own children in the future?"  Brittany replied, "Honestly I hope that I live long enough to get married and have children one day."  Like others in the audience I was moved to tears at that point.  Brittany softly finished by explaining that if she did have children she would educate them to understand that their healthy skin is their first line of defense and they would learn at a young age how to protect their skin and nourish it every day.  Brittany finished by sharing that since she stopped tanning she has received more compliments on her beautiful skin tone than she ever did when she was tanned.
Brittany's life and story continue to inspire me.  I have learned that it is never too late to pass along what you have learned in life so far!
May is both Melanoma Awareness month and for many Prom Month!
As a founder of Keys my mantra has always been to love the skin you were born with and to wear your natural skin tone proudly.  It is no secret that I am tan adverse.   I am also a melanoma skin cancer survivor and I have had several basal cell carcinoma surgeries.  Education and early detection about skin cancer will save lives and help young people avoid scars that last a lifetime.
I urge you to watch this video "Dear Sixteen Year Old Me" and pass it on to those that you love and care about.