RediCare – Surgical Recovery and Scars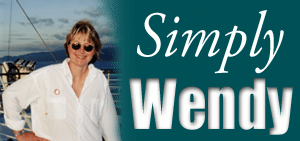 Wendy's interview with Rhonda-youthful looking, vibrant & active 45-year old.  Fan of KEYS RediCare Healing Therapy Spray.
by Wendy Steele, Keys CEO
Last October, Rhonda started experiencing periodic trouble swallowing.  There were sporadic times when she was gasping for air for no apparent reason.  For several years she has lived at over 6,000 feet elevation and has been acclimated to high altitude living.  While she did not have pain-she knew she did not feel normal.
Her first thought was to visit her chiropractor for a full alignment.  After her chiropractic visits she realized the feeling in her neck had not improved.  In February, Rhonda visited her regular doctor who theorized that she could be experiencing a side effect of her celiac condition or acid reflux.  As a precaution, her doctor referred her to a thyroid specialist.  Her thyroid doctor could physically feel lumps around her trachea.  Ultra-sound revealed lots of little nodules and 3 substantially larger nodules.
Rhonda agreed to follow up with her thyroid doctor for needle biopsies to determine if the 3 larger nodules were cancerous or benign.  The needle biopsies were deemed "inconclusive".   However, she was advised that there was a possibility that they could be cancerous.  Her doctor recommended surgery to remove both sides of the thyroid to be sure. Rhonda scheduled her surgery for a Monday and stayed overnight in the hospital for routine observation of her vital signs.
Post surgery, Rhonda learned that the pathology report indicated there was a small cancerous area that had been completely removed.  Her doctor indicated that she would need to follow up, by taking a radiation iodine pill, but only after her TSH (thyroid stimulating hormone) levels were deemed adequate to begin that treatment.
In the meantime, post surgery, Rhonda wanted to immediately concentrate on assuring the best possible healing of the incision on her neck.  She decided to use KEYS RediCare Spray Healing Therapy because she could simply spray on the lotion and she did not need to touch it to rub it in.  This was critically important, as the incision was very tender and sore to touch.  While still in the hospital Rhonda decided to take a selfie of her same day surgery-neck incision.  Thereafter, every Monday, Rhonda took selfies for the next eight weeks.  She thought that the results were remarkable and was very pleased with the scar healing she experienced while using RediCare.  She contacted KEYS to let us know how happy she was with her healing experience with RediCare.
Click on the video below to see the nine-weeks animation of Rhonda's healing process while using RediCare Healing Therapy Spray.
[jwplayer player="4″ mediaid="2979″]