Special Sale!
Nextra Anti-Aging NeoRetinol Complex (15ml)
$39.95
Nextra Anti-Aging NeoRetinol Complex and Collagen Builder
Nextra NeoRetinol anti-aging cream from Keys uses whole-natural ingredients known to reduce the effects of aging. At the center is Element 6™ which we manufacture from botanicals. Element 6™ is similar to synthetic Retinol but without lingering and harsh side effects. Element 6™ has better properties than bakuchiol, with the addition of collagen renewing (uptake) and faster-acting skin renewing properties. The balance of the ingredients are active in collagen production, anti-inflammatory, and skin resurfacing.
Nextra is a daily-use, night-and-day product instead of a regular Retinol regimen. No burning, rash, dry patches, or redness*. No photo-sensitivity means it is a day-and-night product with no retinoic ingredients. Expect fine line reduction, skin smoothing, skin tone improvement, wrinkle reduction, and healthier, brighter skin. Some customers report tighter and more contoured skin in the first 30 days.
Nextra NeoRetinol 50ml is a serum lotion packed with extra skincare benefits:
•  Skin plumping to erase the look of fine lines
•  Super softening & soothing for sensitive skin
•  Natural ingredients penetrate deeply to collagen levels and fast results 
•  You can feel it working on the skin
•  Skin tone begins to improve within days
•  Fine lines & wrinkles start diminishing
•  Nextra NeoRetinol uses whole natural botanicals
•  Affordable Chemical-Free for daily use
Buy More

% Discount

Buy 3-5

5%

$

37.95
Buy 6-11

10%

$

35.96
Buy 12+

15%

$

33.96
Canada Customer receives 10% off products to "help defray" a portion of the shipping charges. Shipping Is Not Free!
US Customers Buy >$75 Get Free USPS Priority Mail Shipping
Description
My Nextra Story by Wendy Steele – Keys CEO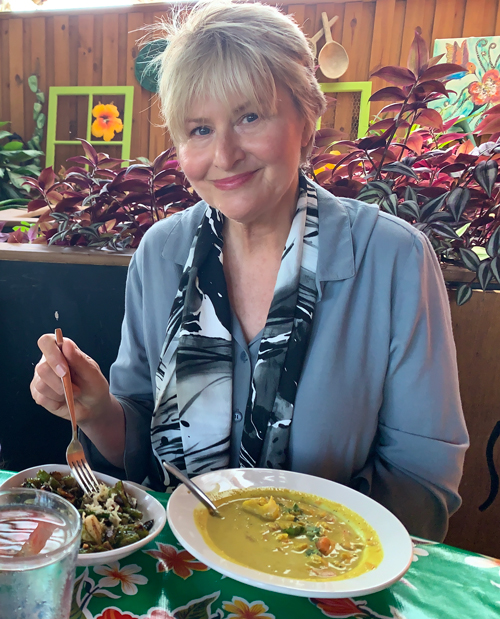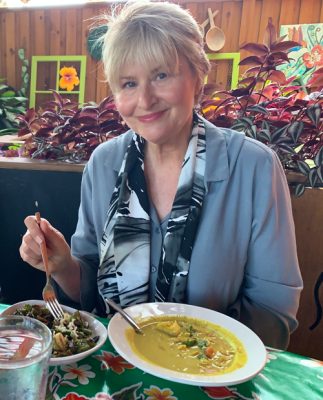 I successfully used Retinol on and off for decades. It was the best age-reversing product I used for my skin melasma. The problem, Retinol is prescription only, can only be used sparingly, and tiny tubes sell for $300.  The results I had seemed worth it until Nextra. When Bob Root researched and invented NeoRetinol, I was skeptical. I started using Nextra NeoRetinol over a year ago, and I use it every day with none of the side effects of Retinol. It is amazing, and it is affordable.  
Keys has always researched ancient aboriginal remedies and coupled them with pure high efficacy natural ingredients. So, it is not uncommon to find us searching the outback of Australia or the rain forests of South America for elements and solutions. A good example is Tamanu oil that we discovered was being used by Polynesians to soften the appearance of aging. That is why we feature Tamanu oil in our Reflex ProBiome® Serum.
Using Nextra, I observed that it reduces fine lines, resurfaces, and smooths the skin without drying, scaling, or redness from overuse. I use it twice a day, and I notice age lines disappearing, dark spots fading, and my eye bags diminishing. My face feels softer than when I was a teen. I like to think I look younger. I also sent it to my Hollywood TV and Film makeup artists' friends. They had similar results feeling tightening and firming of the skin. They noted a smoothing and almost restructuring of their skin. Please keep in mind, these are some of the most beautiful people, and for them to notice a change is a big deal.
So, where are we? We have a new line of very high-end products called Nextra. Element 6 is the primary ingredient in Nextra NeoRetinol. The ingredient deck is – Active Ingredients: Keys Element 6™, Olive Oil Squalane, Ghana Shea Butter, Meadow Foam Oil, Avocado Oil, Arabica Green Coffee Oil, Cucumber Seed Oil, Black Seed Oil, Carrot Seed Oil, Bergamot Oil, Clary Sage Oil, and Ylang Ylang. Inert ingredients: Water, Vegetable Glycerin & Vegetable Emulsifying Wax. All organic and highest quality.
I can say for sure if you have skin that you have not taken care of, you will notice a dramatic change. If your skin is flawless, youthful, and well kept, you will feel the difference that, friends and family will notice the change.
What Our Beta Testers Said:
I have struggled with acne for 10+ years and have tried just about anything under the sun to help my skin clear, and nothing worked until Nextra! After trying the Nextra NeoRetinol product, I immediately noticed a dramatic change! Not only did it help clear my acne, but it also helped with my overall skin tone. Britney
When I discovered Keys products, I was in heaven because they use only natural and organic ingredients, NO chemicals, and very budget-friendly. I was even more excited when I could try Nextra. It gave my skin moisture and made it so smooth and soft. It reduces my fine lines and wrinkles and helps sagginess around the chin area. I use it right after I get out of the shower. Anja
"Bob, Wendy, and the Keys Team, I want to say thank you for how much your products have helped me. I suffer from buildup and breakouts on my skin, but it is difficult to find a product that doesn't dry me out or leave my skin feeling greasy. Nextra NeoRetinol is the first product I have found that leaves my skin clean, refreshed, and oil-free! I am so grateful! Not to mention, it is all done without harmful chemicals! I can't wait to see what you think of next! Lisa
Updates & Notes About Use
Important Note:
Over the two-year testing period for Nextra NeoRetinol we saw no real irritations caused by the product.  Keeping in mind that the test group was relatively small, we have had around 1% of customers buying Nextra NeoRetinol experience some redness upon initial use that disappears overnight with some lingering redness on and around old acne scars.  Initially, we were very surprised and quickly found the reason.
We discovered that it wasn't skin irritation but rather increased circulation that appeared more obvious on areas that required more healing! This is especially true in those areas where acne breakouts and older red scars are in the healing process. So, our suggestion is to throttle back if you see redness and apply a lighter amount of Nextra and then slowly throttle up over a week's time. Of course, if redness continues, discontinue use and let us know.
Additional information
| | |
| --- | --- |
| Weight | 1.5 oz |
| Dimensions | 1.25 × 1.25 × 3.25 in |
| Brand | |
| Class | |
| Size-Volume ML | 15ml |