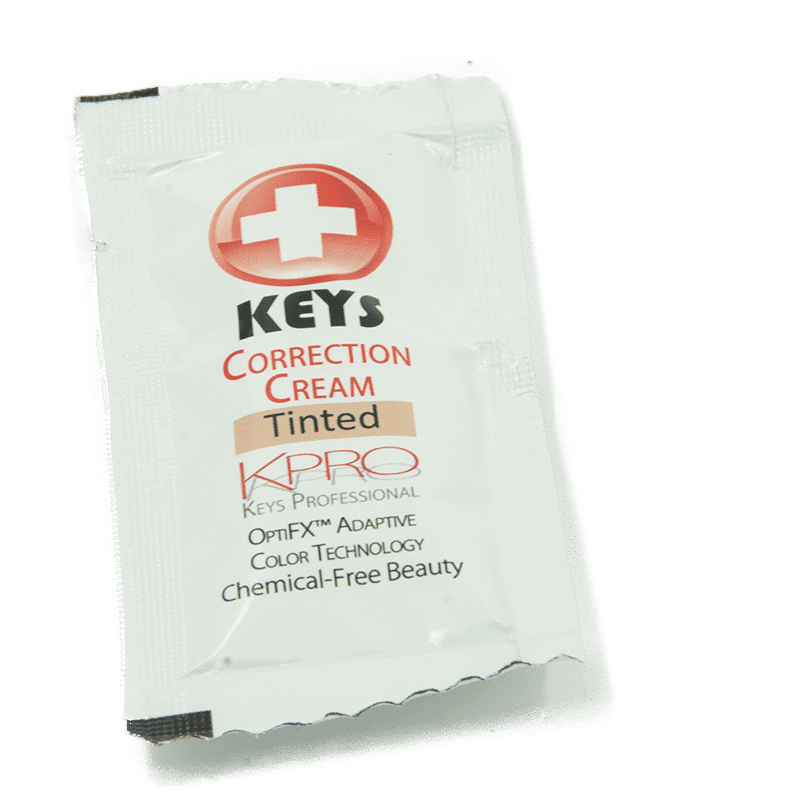 Ele Keats Actor – Artist – Keys Fan

Ele Keats   Actor Artist Keys Fan!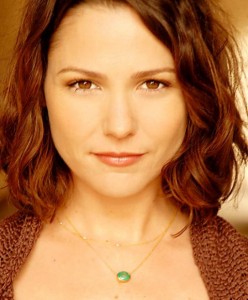 When we started Keys, we began small with a few products and some real fans.  Our core belief is that products should solve problems and make people feel good about themselves and what they are using in and on their body.
As we have grown, we feel it is time to honor some of those that we have helped, have been with us for a long time and those using our products in unique applications.
Featured Keys Customer:  Ele Keats, Hometown:  Hollywood California
Ele has been a real fan for a long time and has helped us with the development of a number of our products through her suggestions and ideas.  Ele's testing, suggestions and input has lead to improvements in Island Rx foaming wash, Luminos, Solar Rx and Eye Butter.
In her own words, "I start each day with meditation,  a glass of water. My beauty ritual begins with clean natural products. My favorites are Keys Solar Rx Sunblock, Island RX Foaming Wash, Eye Butter eye cream and luminous moisturizer. They are the purest available and give glowing results. I mix my foundation in the luminous to create a personalized tinted moisturizer. I love Keys products and I adore Bob and Wendy. They are an example of true love and walking the talk."
Ele The Actor…Motion Pictures, Television and Commercials
Ele Keats started acting professionally at 15 in the famous Michael Jackson Pepsi commercial.  Now with a career that spans 2 decades, she has worked with Robert Downey Jr in Eros, Christian Bale in Newsies,  Alan Arkin, Al Pacino, Michelle Pfeiffer, Ethan Hawke, to name just a few. She has appeared in 20 motion pictures including, Eros Directed by Steven Soderborgh, Newsies directed by Kenny Ortega, Alive, Frankie and Johnny. She has also appeared in numerous TV shows including CSI New York , Cold Case, Greek as well as 100s of television commercials. Ele is a "true" working actress. she enjoys her craft with ever changing new roles that challenge her creativity which bring her a sense of fulfillment. Ele stands out as an actors actor and thrives in one of the toughest professions.  Especially now in this new world of High Definition.
Ele The Artist…Jewelry Design!  Simplicity and Beauty!
"I am here to bring creation , inspiration and beauty. It is my philosophy with my acting career as well as my jewelry-line. I want to bring a little joy to this world," says Ele.
ELE KEATS JEWELRY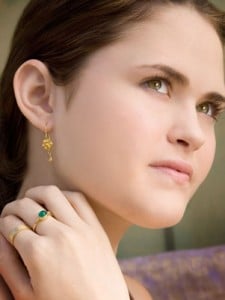 It is easy to describe Ele's work….True beauty, pure inspiration!
Ele Keats understands that women who hold forward thinking philosophies on health, beauty, and spirit
deserve a little more than a roughly shaped crystal strung on a strand of hemp. Presenting Ele Keats
Jewelry, an elegant, alluring collection in which each piece has been created by hand with both love, and
the clear intention of bringing a more connection, creation, inspiration and beauty into the world.
When a trusted mentor suggested Ele wear an emerald necklace for its healing and protective properties, she was unable to find anything on the market that met her high aesthetic standards, so she created her own design.   The response from friends and strangers alike made it clear that a career in inspirational gemstone jewelry design was the next step on Ele's path.
Simple and eye-catching, Ele Keats Jewelry rests upon a spiritual backbone, with each gemstone chosen
for its unique healing qualities, and each design crafted to inspire.
Ele's This Too Will Pass ring collection, inspired by best-selling spiritual philosopher Eckhart Tolle,
is an elegant reminder that the one thing in life we can count on is change.
Elements is Ele's most recent collection and was inspired by the natural wonder of the Universe.
From Star nebulas, to the ocean Ele is fascinated by the miracles and beauty of nature and the Milky Way.
Ele deeply believes that how a piece is created and the origin of it's materials are important expressions not only of overall quality, but also of the less tangible, more spiritual qualities of wellness and well being.  This is why Ele makes all her pieces out of reclaimed gold, and why she is intimately involved with all  aspects of design, craftsmanship and production. From personally selecting each gemstone, to collaborating with her goldsmith in her home city of Los Angeles, Ele lovingly attends to every detail.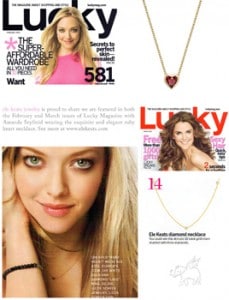 Ele Keats Jewelry has been featured in "Lucky" magazine, worn in many films and TV shows and received  an overwhelming response from celebrity clientele, who praise her inspirational designs as "simply stunning."   Clients include: Drew Barrymore, Diane Keaton, Philip Seymour Hoffman, Cameron Diaz, Lauren Graham, Mandy Moore, Poppy Montgomery, Teri Hatcher, Alison Lohman, Kerry Washington, Piper Perabo, Elizabeth Berkley, Carla Gugino, and Isabelle Adjani.
Both aesthetically striking and spiritually powerful, Ele Keats Jewelry both enhances and reflects the true
beauty of all women who wear it.
Ele Keats Jewelry: true beauty, pure inspiration.  Visit Ele's webpage at by Clicking Here
Ele The Person…Healthy, Beautiful, Sincere and Original
"I am Vegan and have been practicingyoga for 20 years . Health is a foundation of my life.  I am committed to clean living and I only use natural products in my home and on my body."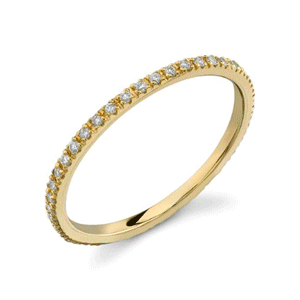 When asked, Bob & Wendy said, "Ele is the embodiment of a truly beautiful individual.  She is the essence of health, beauty, talent and sincerity.  She is truly a grateful person that has both inspiration and talent in everything she does.  Ele's inspirational author, Eckhart Tolle lead her to embrace change with joy.  As in our book, Defining Moments, we talk about embracing the changes that come to us all in our lives.  It is a book that is full of defining moments that culminated in Melanoma which inspired our company.  We have had many defining moments since then and having Ele as a friend is certainly one of them."
Learn more about Ele at http://www.elekeats.com