Living Strong In A Hostile World – The Realities of Skin Cancer
My 20 Year Journey to Feel Safer in a Hostile Environment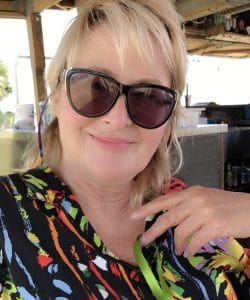 Twenty years ago I learned everything I could about how to protect my skin from ultra-violet radiation. Because I am a Melanoma skin cancer survivor UV awareness is critically important to me. Thus, my mission was to discover how to feel safer in a hostile daily environment.
The sun's rays are a formidable foe. For millions of high-risk and sun sensitive people the sun is public enemy #1.
Moreover, many years ago, my early stage Melanoma diagnosis served as a fork in the road. With education, I consciously changed all of my thinking about sun exposure. First, the California tan faded. I stayed the course, even when many others were skeptical and even opposed my thinking.
Sometimes I Just Get Angry
Reflecting now on this 20-year journey, I realize I was ribbed and sometimes even ridiculed by others. Many proclaimed that I must have daily sun exposure for healthy Vitamin D levels.   And others lived by the 'ignorance is bliss' rule.
This was not an option for me. Based on my skin type and history, those behaviors were risky for me. Instead, I chose to supplement with a daily Vitamin D emulsion. In addition, I have my Vitamin D levels tested regularly.
Consequently, I redefined what I was willing to do to protect my skin and my life! Then I discovered my personal truth that ultimately made me feel safer.
You Have a Choice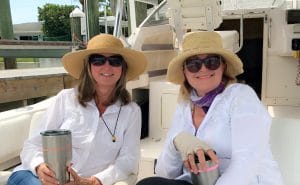 I learned to change my habits. I shifted outdoor exercise to early morning or late in the day. I limited the amount of time I spent outside when the sun was at the highest UV index levels. Most importantly, I learned to keep my skin covered by wearing protective clothing. I researched and found the widest-brimmed hats with chin strings. I found the most comfortable fingerless gloves for driving and dog walking. I bought the best protective sunglasses I could find. And I applied zinc oxide to my face and neck.
Ultimately, I learned how to demonstrate daily what many should consciously practice. I have been told that I am a walking billboard for high-risk sun sensitive people. Therefore, I am not afraid to talk to people about why I do this.
Nevertheless, I know I am not super woman. I obviously cannot control the power of the sun. At the same time, the science of UV radiation is proven.   The danger is ever-present. Also, I know all too well how easily UVA penetrates through clouds and even rain. UVA-UV Aging and UVB –UV Burning is part of my vocabulary.
I Am Done With Opinions
Simultaneously, I learned that there are hostile people who strongly opposed the use of sunscreen. This hostile group believes that sunscreen use is the cause of more instances of skin cancer. Moreover, I believe I understand why they may believe this. Because I also believe that applying 'sunscreen' may give people a false sense of security. However, I also believe that 'sunscreen' is just one small part of the protection equation. It is not the 'end all be all' answer to UV protection.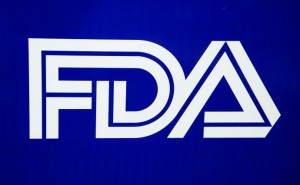 Finally the FDA agrees! Yes, the FDA has validated that in the US we live in a hostile UV environment. All sunscreen products now require the disclosure of UVA and UVB protection. The directive on all labels must be clearly stated.   Exposure to sun should be limited. AND to avoid skin cancer, sunscreen is to be COMBINED WITH shade and other protective measures i.e. clothing, hats and sunglasses.  The hostile ignore the data.
Saving Lives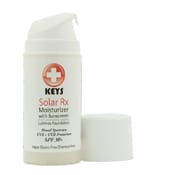 Keys developed Solar Rx over 15 years ago.   We pioneered Solar Rx as the best Moisturizer with Sunscreen. Solar Rx is for daily use on the face, neck and hands. At Keys we continue to educate about sun awareness. Also, we educate customers that our product is not for the beach or pool or for prolonged outside exercise activity.
It is self-evident that continued exposure to radiation from the sun is dangerous. Unfortunately, many have an acquaintance, a friend or a loved one who has been affected by Melanoma skin cancer. Early onset of skin cancer has been attributed to using tanning beds as teens. We read press stories about young adults whose melanoma diagnosis came too late to save their lives.
Moreover, personal experiences now serve as reminder of the horror stories of skin cancer surgery. Dermatology scars are the new normal while many are hidden as badges of stupidity.
As a result of my personal experience with Melanoma, I know so much more than I did 20 years ago. I believe adopting pro-active behaviors allow me to embrace a healthy and safe life. And even in the face of hostile adversity I am grateful and give thanks to everyday I can be outside and feel a little bit safer.
Most importantly, it is my hope that many more realize that knowing better can help you make better choices. With education you can also make better choices for yourself as well as your loved ones and help to save another life.
In closing, education, prevention and early detection are the gold standard to stamp out skin cancer.  Listening to the opinions of the hostile minority could kill you!