KEYS TV About Keys
Simple, Effective Pharmaceutical Grade Products for Skin Health Video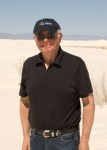 Many people have asked how we started Keys and why.
This short video overview will give you a sense of who we are, why we started and our purpose.
As an overview, Wendy Steele, Keys CEO was diagnosed with Melanoma Skin Cancer a little over ten years ago. She survived the cancer, but was terribly afflicted with skin disorders that were diagnosed by doctors as adult acne, eczema, psoriasis,l contact dermatitis and a myriad of other incorrect bad guesses. What she found was that it was the chemicals in prescription skincare and the sunscreens she had to wear to protect her skin.
Her husband an co-founder, Bob, engineered some simple effective products from ancients recipes as well as ones that he created to create chemical free skin health products that used pharmaceutical grade ingredients in therapeutic proportions.
This overview video introduces you to Bob & Wendy, Keys and our products. What you see is what you get!
Click the Arrow on the Video Player  See the Video
[flashvideo file=http://www.keys-soap.com/kufl/keysov.flv /]